BUY INSTAGRAM STORY POLL VOTES
A tool for get instant Instagram Story Poll Votes those who want to gain fame among their friends and catch their attention by popularising their Photos and Videos on Instagram.
How to place the Order?
*important: We are only able to make the order for our services successful if your account has only one poll. Please don't use this service if you have more than one poll on your Instagram Stories
Example foroption 1=USERNAME?vote=1
Example for option 2 USERNAME?vote=2
.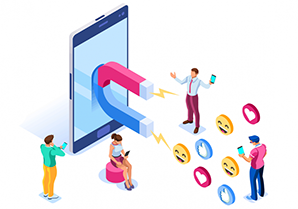 How to Get Instagram Story Poll Votes
You can actively engage with your audiences using Instagram Story polls. They are an excellent way to encourage your followers to view your story. Polls are also fantastic if you are hosting a contest on your Instagram page. Many Instagram account holders use polls to receive direct feedback from their followers. Some others participate in polls so as to win the prizes in such contests. If you are participating in a contest and want to win the ultimate reward, you can buy Instagram story poll votes automatically from GTRSOCIALS. Here is how to get these votes and why you should pick this online provider.
It is very easy to get Instagram poll votes from GTRSOCIALS. They provide an online tool where you can get votes for your account so that you can win in a poll. Simply begin by visiting their website. Upon arrival, you will see an interactive form. Proceed to paste your Instagram poll link in the first entry box. After that, indicate the number of votes that you would like to get for your poll in the second entry box. Having done so, simply press the button labelled Order. Congratulations! You will immediately get the poll votes that you need! The minimum number of votes that you can get from this website is 10. On the other hand, the maximum votes is 20,000. For you to get these votes from GTRSOCIALS, it is necessary to make a small payment. You are charged only $3.00 for every 1,000 votes. As such, you can get Instagram poll votes from GTRSOCIALS for an affordable price.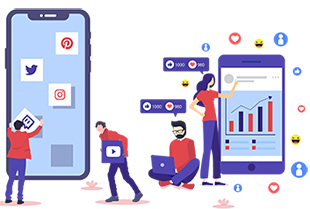 Why You Should Get Story Poll Votes From Us?

◦ The process is very straightforward
You should buy Instagram story poll votes from GTRSOCIALS because it is very easy. Navigate to their site. There, you will find an interactive form where you can insert your Instagram story poll details. Proceed to make your order and pay for it. Their automatic system will immediately generate the Instagram story poll votes which you need. It will take only 1 hour to generate the votes and deliver them to your poll. GTRSOCIALS provides a quick and convenient way to buy real Instagram story poll votes!
◦ Your security is ensured
As you purchase some cheap usa Instagram story poll votes from GTRSOCIALS, you can be sure that your security is guaranteed. This website has delivered votes securely for more than 6 years. Their products are free from spam or malware. As such, all the Instagram votes which you receive ensure that your account stays safe.
◦ Your votes are of high quality
The Instagram poll votes which you receive will be of high quality. They are backed by real accounts. Furthermore, they are applicable in any type of poll that you participate in. As such, you can be sure that these votes will work according to your winning strategy.
◦ The votes are delivered instantly
Once you order some votes from GTRSOCIALS, they are delivered into your account immediately. These votes are generated by a computerized system. As a result, they are provided into your account in an hour. This can help you to rise from a contender to a winner in an Instagram story poll.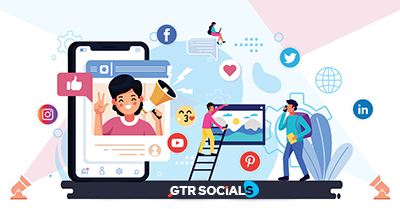 What are the hidden benefits you must know?
There are plenty of benefits associated with increasing the number of views to your Highlights. A large number of audiences will get engaged with your profile. With the increase in views, your popularity among your followers and friends will increase. Apart from this, your profile will be optimized on the search engine as well. The more the number of views, the higher you will rank on search engines. This will, in turn, increase your reader base on the social platform. Upon getting engaged with us once, you will not need to increase your reader base over time. The increase in the number of real Instagram Highlight views will do the rest for you and you tend to spend less effort.
---
Why We are Different Than Others?
| | |
| --- | --- |
| Prices Starting at $0.20 | |
| Instant Delivery Within Few Hours. | |
| Self Managable System. | |
| Lawest Price Rates of The Market. | |
| Free Samples to All Registered Users | |
| | |
| --- | --- |
| Quantity Starting at 20 | |
| 24/7 Customer Support | |
| Customer Privacy Protection | |
| 3 Yesrs Experience On Social Media Marketing | |
| 100% Customer Satisfaction | |
---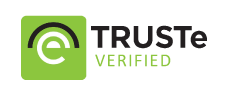 Something About Instagram story Story Poll Votes
The Instagram story poll votes which you receive from GTRSOCIALS are genuine. They are authentic and can be implemented in in any poll that you want. This website has a reputation for providing high quality products. This means that your votes are applicable and capable of swaying victory your way.

Our company specializes in building a massive audience for all your needs, which you can even monetize later. Don't forget to check out our services.
Benefits of Buy Instagram Story Poll Votes
The GTRSOCIALS website is ideal for you to use. This is because it provides you with the votes that you desire instantly. There is hardly any waiting time after you order your votes. You can order any number of votes that you want. For example, you can order 231 votes. You can also open an account in the site and deposit any amount of money which you desire. These funds are securely kept for you so that you can purchase votes whenever required.

Story Poll Votes bought

The Instagram story poll votes that you order are delivered in less than an hour. There is a very minimal waiting time. When you buy instant Instagram poll votes, the vote generation system is 100% automated. Furthermore, you can get client support at any time of the day or night throughout the week. Therefore, GTRSOCIALS ensures that you are always 100% satisfied with their products! Visit their website and buy some Instagram story votes to become a winner today!